Pets and COVID-19: Information for Pet Parents
Our commitment:
To help you and your pet stay safe and healthy during COVID-19.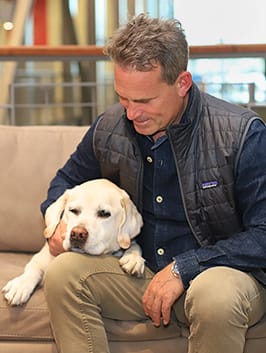 A note from Petco's CEO, Ron Coughlin:
We know Coronavirus/COVID-19 is a concerning topic for people everywhere, including pet parents. As your partner in caring for the overall health and wellness of your pets, we want to ensure you have the information you need to care for your entire family – fur, fins and scales, alike. We've tapped into our Petco Pet Wellness Council, an independent coalition of leading experts in animal health and veterinary science, to provide perspective on the most important things you need to know. We're here for you and your pets. Always. We'll continue to keep you updated as the situation evolves.

Ron Coughlin, CEO